Timing Chain vs. Timing Belt

Two terms you may have heard discussed when talking about engine repairs are "timing belt" and "timing chain". While it's probably obvious that one is a belt and one is a chain, you likely have further questions about how these components play a role in your engine running properly. Fortunately, Germain Honda of Ann Arbor is here to provide you with all the answers you're searching for in regards to timing belts and chains.
Engine Timing Basics
Automotive internal combustion engines use four strokes to complete the combustion process. These include intake, compression, combustion, and exhaust strokes. During the process, the camshaft rotates once and the crankshaft rotates twice. The relationship between the camshaft and crankshaft rotation is what's referred to as "mechanical timing". In order for your engine to operate properly, the timing must be correct to control the movement of pistons and valves found within the engine cylinders. Timing belts and timing chains are responsible for keeping the rotations synchronized and helping the engine to run smoothly.
Timing Belt vs Timing Chain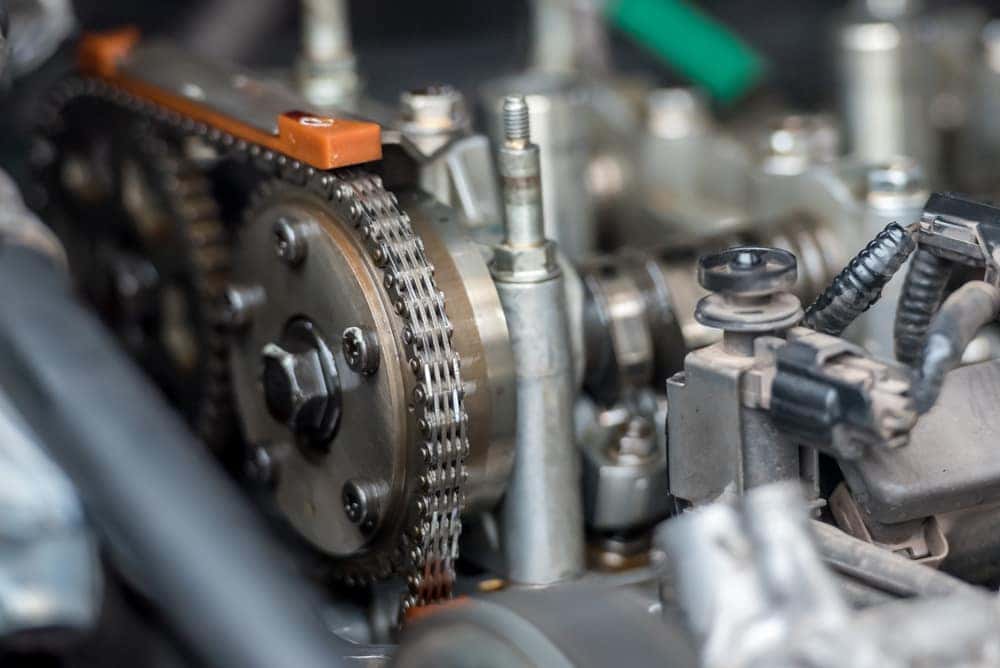 Timing Chains
Similar in appearance as a bicycle chain, timing chains were the first type of component designed to maintain engine timing. They have tensioners to keep them in place and these tensioners are controlled by the oil pressure inside the engine. Benefits of timing chains include more robust construction and longer lifespans compared to timing belts. Many manufacturers suggest that they will never need replacing and can last the lifetime of the vehicle. The downsides? If your oil pressure is too low, they can fail in spectacular fashion and cause major damage to your engine. Honda CR-V and Civic models are equipped with a timing chain.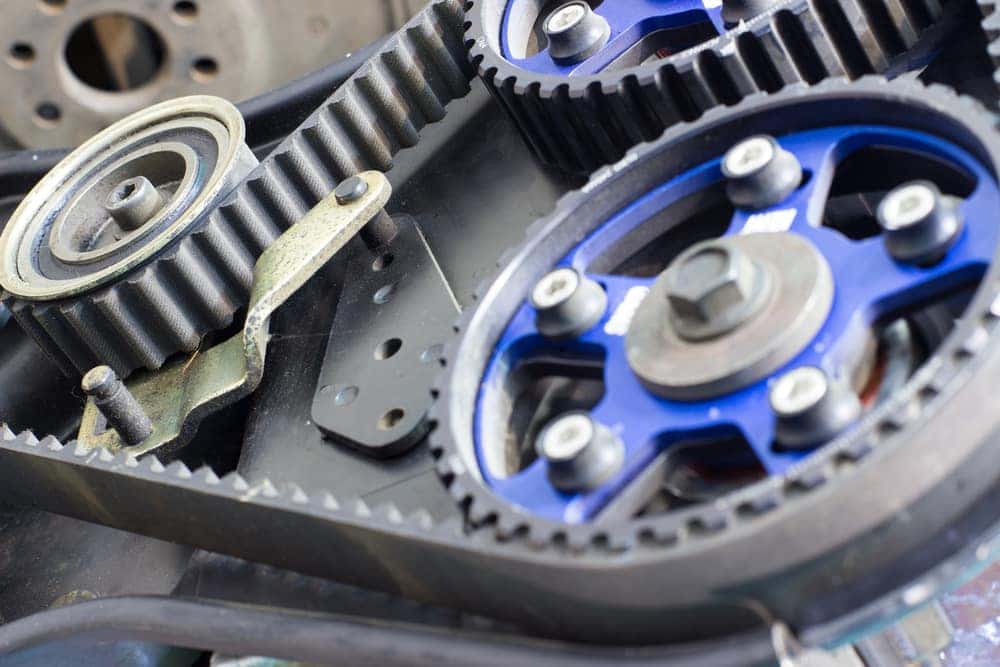 Timing Belts
Introduced in the mid-1960s, timing belts are noticeably more quiet in most cases than timing chains. While they're very strong, they're also eventually susceptible to wear. Many manufacturers recommend timing belt replacements at intervals between 60,000 and 100,000 miles. Timing belts rely on a series of tensioning pulleys to keep proper tension on the belt at all times. Often times, your engine water pump should be replaced at the same time as your timing belt since they wear out at approximately the same rate. The vast majority of Honda models are equipped with a timing belt.
What Happens If I Don't Change My Timing Belt or Chain?
By performing regular maintenance on your Honda, you shouldn't ever have to worry about timing belt or chain failure. However, if you ignore the maintenance schedule your engine can suffer catastrophic failure.
When ignored, timing belts will eventually wear out and suddenly break when starting or shutting down your engine. This happens due to the fact that these instances are when the tension on the belt is the greatest. Failure generally causes bent valves, broken valve guides, bent connecting rods, and destroyed positions. Regardless of the component failure, you're potentially looking at a major repair or a complete engine replacement.
Timing chains can fail in a similar fashion as well. If the chain breaks at a low RPM, it could potentially slide off and cause minimal damage. A high RPM failure will almost certainly destroy your engine or at the very least require a costly repair.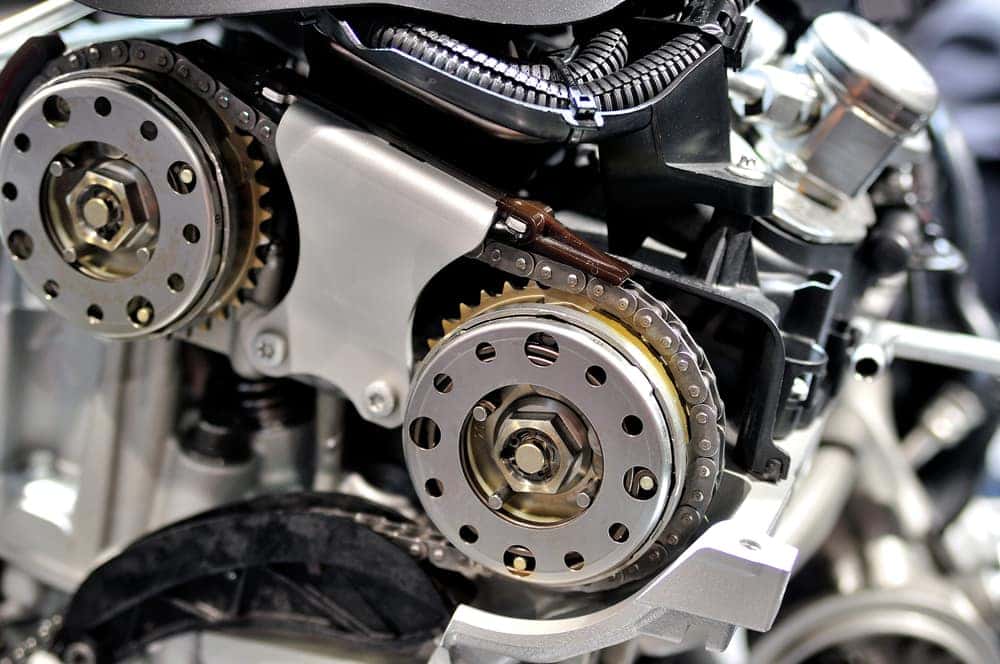 Proper Timing Belt and Timing Chain Maintenance
It's easy to stay on top of timing belt or timing chain maintenance by simply following the recommended replacement schedule for your Honda vehicle. Ignoring replacement is very risky and could leave you stranded on the side of the road along with a costly repair or engine replacement bill. If you're unsure about the timing belt or chain replacement schedule for your vehicle, our friendly and knowledgeable service team at Germain Honda of Ann Arbor is standing by to answer any of your questions. We're here to ensure that your engine continues to deliver years of reliable performance.