Honda Collision Repair in Ann Arbor, MI
Honda Collision Repair in Ann Arbor, MI.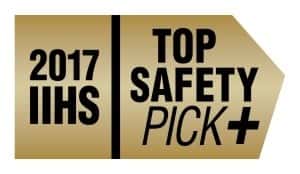 If you're like most of our customers, at least two of the reasons you bought or leased your Honda were Honda's reputation for reliability and safety. In 2017 alone, 5 different Honda models earned the Insurance Institute for Highway Safety's highest rating – an IIHS Top Safety Pick PLUS [1]. So if your Honda has been in an accident, you don't want to bring it just anywhere — you want to bring it to a Honda collision repair shop you can trust to keep it reliable and most importantly safe for years to come.
We have a local Ann Arbor Collision Repair Shops that we recommend for our Honda owners. This local body shops is ICAR Certified and will work together with your insurance company to provide you with a written repair estimate and then get your Honda repaired quickly — and they can help you arrange for a rental vehicle to drive while your Honda is being repaired.
At Ross-Beakes Collision Services, we take all of the worry and hassle out of collision repair. Let us take care of your car so that you can focus on everything else. We'll have it back to you as good as new and in no time!
Serving downtown Ann Arbor, Ross-Beakes Collision Services is I-CAR certified, so you know that when you leave your car with us, it's in the hands of qualified experts.
Call us today to take advantage of our free estimate and consultation, and don't forget to ask about our lifetime warranty!
Ross-Beakes Collision Services
314 W. Ann St.
Ann Arbor, MI. 48104
(734) 662-4141
www.rossbeakes.com