The Best Minivan for 2021

The minivan rarely gets the respect it deserves, yet nothing else matches its practical utility when it's time to move a lot of people or a lot of stuff. Minivans offer something that parents, carpoolers, business owners, or estate-sale bargain-hunters can all appreciate. The minivan's sliding rear doors and low step-in height offer easy access for passengers while its assortment of storage spaces and reconfigurable seating configurations offer solutions that the everyday sedan simply cannot. Even if cargo-hauling tops your list of requirements, minivans have you covered. From a fuel economy standpoint, minivans also generally achieve better gas mileage than full-size SUVs.
The Best 2021 Minivan is the Honda Odyssey
It's easy to see why the 2021 Honda Odyssey continues to win awards. It comes with the latest navigation, information, and rear-view camera features – all displayed on an available 8-inch display mounted in the center of the dashboard. A separate audio touchscreen delivers intuitive controls for radio, Pandora, USB, and Bluetooth audio. It is also one of the first vehicles in its class to earn a Top Safety Pick Award from the Insurance Institute of Highway Safety (IIHS).
Awards for the Best 2021 Minivan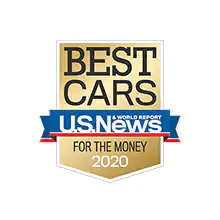 U.S. News & World Report: 2020 Best Minivan for Families[1]
A family-friendly cabin, useful tech features, and plenty of space across all three rows of seating are only a few examples of how the Honda Odyssey shines as U.S. News & World Report's 2020 Best Minivan for Families[1].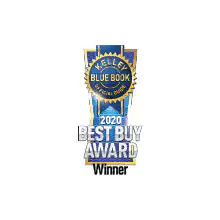 Kelley Blue Book: 2020 Best Buy – Minivan[2]
For the third consecutive year, the Honda Odyssey took home the coveted Kelley Blue Book "Best Buy of the Year" award in the minivan category[2].
Test Drive a Honda Odyssey
In order to appreciate the best minivan for 2021, we recommend you come experience the Honda Odyssey for yourself. Our extensive selection of the latest Odyssey models makes it simple to find the right one for your lifestyle. From the value-packed LX and EX to the luxurious Touring and Elite, our team of experts at Germain Honda of Ann Arbor is standing by to introduce you to the Odyssey!